ANGER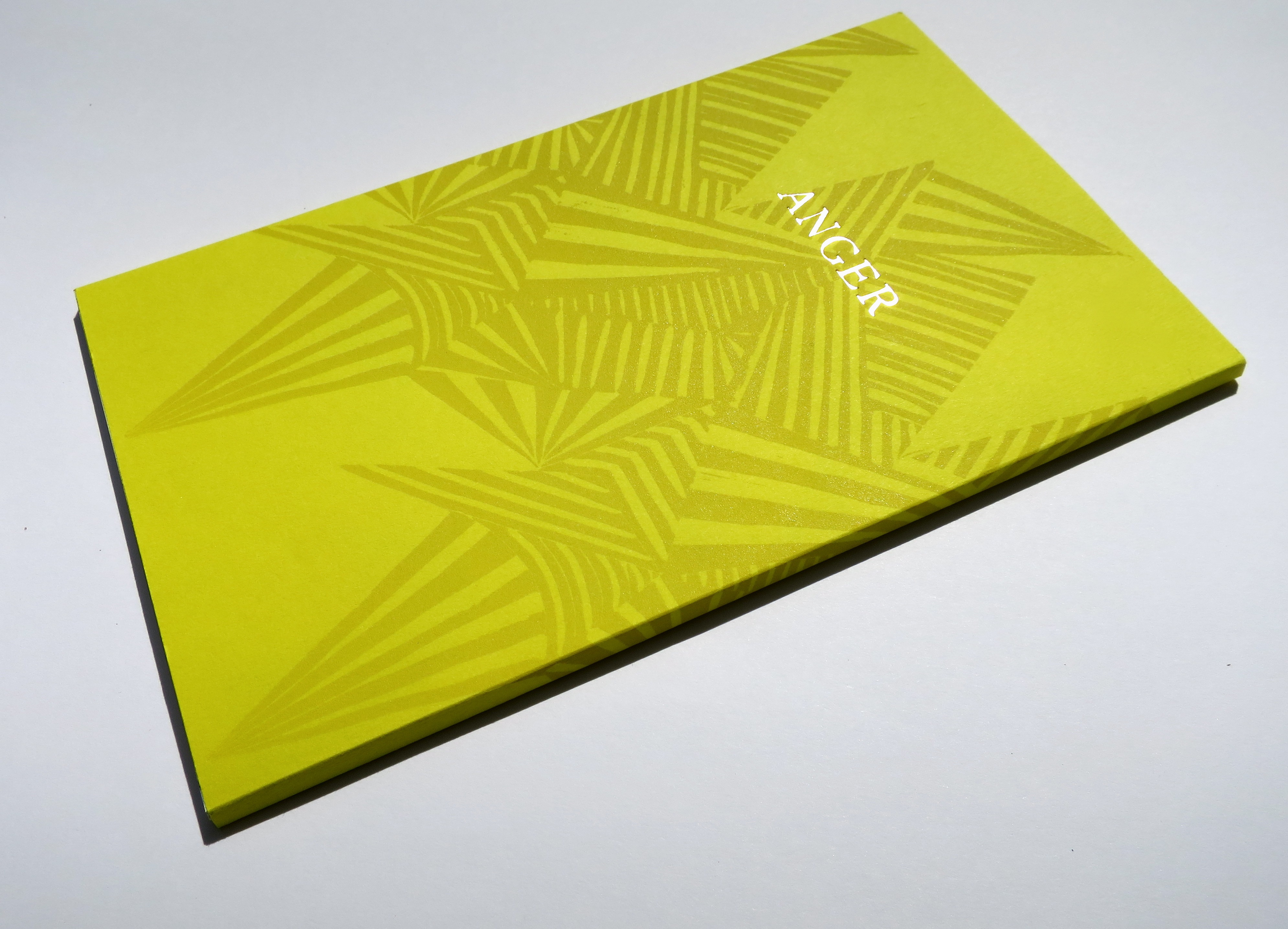 ANGER is a bookwork made in collaboration with illustrator Jo Waterhouse, from fragments of the perfomance script 'With Force and Noise' (a one woman monologue on anger), and is designed as singular screen printed pages to be kept as a whole booklet or separated into single page posters.

Anger was made on a hand pulled press at East London Print Makers.
By Hannah Sullivan and Jo Waterhouse
Supported by Arts Council England
Shortlisted for the Sheffield International Artist Book Prize.